Don't you just love opening the mail and being surprised by a gorgeous greeting card?  A month or so ago I got an absolutely beautiful card thanking me for my blog, and the work I do in the world.  It was totally unexpected, and it was awesome, exciting, and humbling.
Yesterday I gave myself a couple of hours to play.  I got out a few of  my favorite art supplies (watercolors, ink, pastels), put on some music, and let myself create this just for you!  I hope you enjoy it, just as if it arrived in your mailbox today addressed to you, with a big hug of gratitude and love from me.  I appreciate you and wish for you every bit of sweetness that you can squeeze out of life!
Life is Sweet – Take a BIG bite!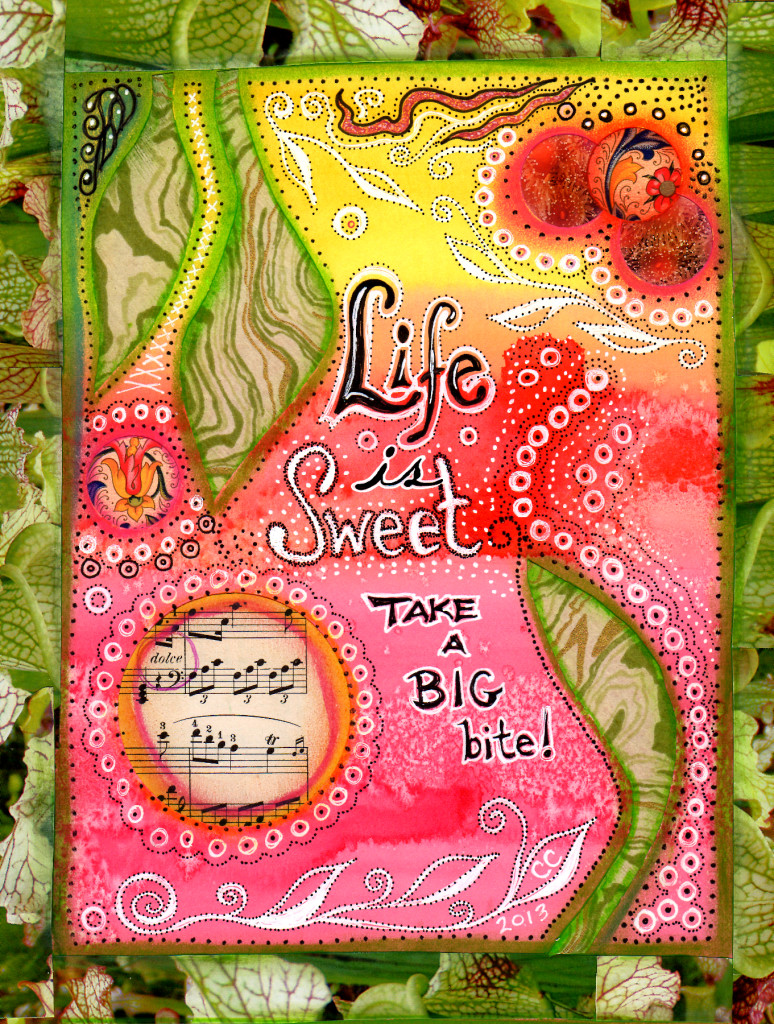 Take a moment to consciously recognize the beauty all around you.  Take deep breaths, drink in all of the wonder, stop to smell the gardenias, notice how blue the sky is, give someone a hug and really let yourself feel the love, take a minute to be really present while you cuddle your pet, tune in while you eat that slice of cake, savor every sip of that latte, listen to a song with an intention to hear something new in it – live with purpose, love with pleasure, delight in every moment.
Love & Magic,