Need a quick solution? A brainstorming partner?
Some magical and loving support?
A single session can work wonders, restoring your faith, shifting your inner mojo back ON, raising your vibration, and allowing you to see what you could not see before.
Magical.

Once you purchase your session, you'll be directed to a short questionnaire where you'll give me a few short answers to some gentle questions.  Once you submit your answers and requests you'll be directed to my calendar to reserve your time and date, and then I'll contact you within 2 business days to give you my contact info so we can hop on the phone (or Skype) and get down to business.
We'll spend 45 minutes digging deep and finding solutions.  You'll get clarity, discover solutions, while finding solace, peace, love, magic, …and you'll hang up the phone knowing exactly what steps you need to take next.
$350

"Cindie, Thanks again for today – your work helped to clarify years of inner conflict for me in 27 minutes – many, many thanks! Love my new mantra too!"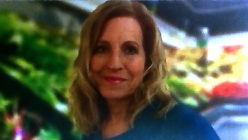 ~Rebecca Aldag, MBA, MA, CNS www.rebeccaaldag.com

"Cindie's work is profound. I had results in my first session and each one after.  She has the coaching experience that provides her the knowledge and ability to ask the questions that were gentle yet profound. It brought a shift in my thinking along with small action steps of change that I was looking for.  I will be back! " – Maureen H. Wopperer CHC

More kind words and big shifts…