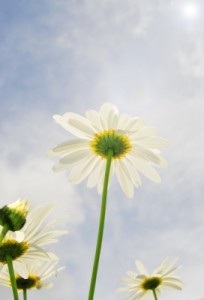 Happy New Year!!
Have you chosen a theme for this bright shining new year?
I've chosen an annual theme for the past 5 years or so, and it has been such a powerful thing to do that I wanted to be sure to discuss it with you…because I want your life to be powerful, and brilliant, and magical…and whatever you choose it to be.
A few years ago I chose the theme "Authenticity and Expansion". When faced with a decision that year I would remember to ask myself, "Does this feel authentic?" or "How will this expand my business/relationships/etc.?"  I started a blog that year, and with it, a business that was an authentic reflection of my gifts, talents, and passions. I traveled a lot. I met a lot of wonderful people. I remembered to consistently be true to myself in the process and I experienced a whole new level of personal growth.
The following year I chose the theme Love & Magic.  That year I met my Handsome Sweetheart, and I also began to experience magic and miracles in my life on pretty much a daily basis…and you know what? I loved that theme so much and it felt so authentic to me that I decided it is probably my LIFE theme.
Last year my theme was "Fun & Creativity". This allowed me the space to have fun. Many times last year I gave myself permission to have fun, to play, to relax, to let go, to spend as much time as I wanted creating.  I created some new things for my business, but I also made art, spent time knitting, crocheting, sketching, writing poetry, and playing. As an entrepreneur I can sometimes feel guilty if I'm having "too much fun", or if I'm "not working hard enough". Yeah, I know…those old belief systems can be tricky to shake sometimes. And this is exactly one of the reasons why having a yearly theme is such a good idea.
Believe me, your life experience changes quite a bit when your decision making question for the year is something like, "Will this be fun?" [wink]
So last year I had A LOT of fun (and I liked it!! so it has become part of my way of life – playing for the sake of play, no justification other than just plain fun!)
This year I was musing over what my theme would be. I just kept hearing words in my head like Sparkle and Shine and Bloom.
Hmmmmm, that sounds a little silly. I mean hey, I LOVE those words but we are talking about my YEARLY THEME here. Bad enough that last year I just wanted to build a whole year around FUN. But now…SPARKLE? Sheesh.  Maybe it's just that I got caught up watching The Tudors and became obsessed with Anne Boleyn's Sparkly Hair Thingies.  I mean, I admit it…I love glitter.  I can totally get distracted by something shiny.  My logical brain kept suggesting that maybe I was missing the mark this time.
But it just wouldn't go away. And then…I get invited to write for a new online publication…and as I'm perusing the monthly themes for the year I see the theme for one of the months is "Sparkle and Shine". Oy.
Then at least 5 more times in the next 24 hours the word SHINE appeared in an email or an ad or something that was right in front of my face. HELLO!!!
So…without further delay I have decided (or perhaps the Universe has decided for me) that my theme for 2014 will be Sparkle, Shine, and Bloom.
What do those ideas really mean? Well…I intend on allowing myself to be as full of LIGHT as possible this year. I want to totally up my amps. I want to positively glow and SHINE with the light of LOVE. I want to allow new gifts to blossom, and the gifts I use well to come into full BLOOM. I intend on being fully OPEN.
Will having this theme guarantee that I will indeed Sparkle? And Shine? And Bloom?
Not completely.
I realize that I will occasionally fail to feel lit up. I will certainly have moments of darkness. I will occasionally feel more like a wilted daisy than a fully opened blossom. I will have days when all I want to do is close up. I know this. I'm human.
But I will also have a goal, a measure, a standard, a guide. When I am faced with a decision I will ask…"How will this help me to Sparkle & Shine?" "How will this help my business/relationships/health blossom, and come into full bloom?"
And I know that if I remember to always let Love be my North Star, my guiding principle, I will indeed have success.
I'd love to hear what you've chosen for your theme this year. And if you haven't chosen a theme, take a minute to get quiet and listen to what your heart is saying to you. Having a theme is a wonderful, powerful, way to create a life that you truly love.
Shine on!!
Love & Magic,

Photo Credit: gualberto107