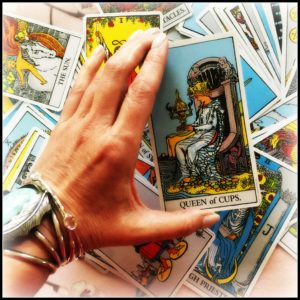 I use tarot as a tool for personal growth.
I've been reading tarot for over 15 years and find it to be a beautiful way to tap into inner wisdom.
The archetypal images are powerful and the messages they relay can be a very positive catalyst for growth, change, comfort, and gaining new perspectives. I believe that each of us has all the answers we need within, and a tarot reading can support you in finding those answers.
I do not use tarot cards to "tell the future" (although I often hear that what comes up in my readings is "spot on", I believe this is because we are all connected and I have a very developed sense of intuition.)
Since I've been practicing aligning my daily life, both magical and mundane elements of it, with the lunation cycle, I've found it helpful to choose a new tarot deck for each New Moon and use it to read for the entire lunation cycle.
Right now I'm reading with David Palladini's Aquarian Tarot, a beautiful deck that is one of my favorites. Just check out this Ace of Rods card, isn't it gorgeous? 😀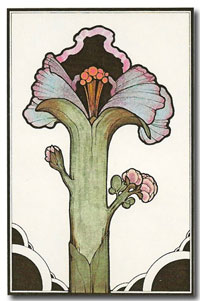 Ace of Rods from the Aquarian Tarot
3-card reading using the Aquarian Tarot

$75
This 3 card reading will be delivered to you via email and includes a 5-page pdf file with a thoughtful and intuitive personal reading and will include pictures of the cards I draw for you. You will receive your reading within 3 business days (usually much sooner).
Once you make your purchase please check your inbox for additional instructions and information.
Tarot readings are for entertainment only, and not to be used for medical and/or legal advice.
All purchases are final.