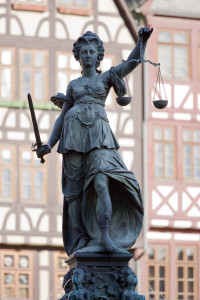 Last week I wrote a blog post that detailed how the Universe had been showing up for me during the week prior, and I also told you about the big "aha moment" I had regarding my life lesson – powerlessness. (ugh, I really still hate typing that!)
The good news is that I am finally seeing how to achieve mastery of it, and that is the key to developing my super powers even further and fulfilling my life purpose on a grander scale.
Because of that realization, I'm willing to share my story, and a few details of how this powerlessness thing has showed up over the years for me. I also want to share how I've learned to master it. So, for those of you who would like to tip the scales towards being more empowered, this post is for you.
Looking back I can see a common pattern in my life, and I'm realizing now that the powerlessness component was in full swing, but it might not have been evident or obvious to the casual observer.
I grew up working in an entrepreneurial family, so from a very young age I was learning all the facets of running a business; from the first stages of product development, ordering supplies, managing a team, actual physical production of products, customer service, shipping, billing, etc. By the time I was 16 I pretty much knew the business inside and out.
During the next decade or so I worked for several other companies, businesses, and entrepreneurial enterprises. I managed several offices (optical and medical), I managed a retail store, and I helped someone else run an internet based business.
In every position I held I was the one person who was willing to learn absolutely everything about the business, and therefore the one who could keep everything running. I learned everything I could and always said "yes".
I was dependable. I was responsible. I was knowledgeable. Yes. Yes. Yes…and always with a smile. I was hellbent on showing up as an angel.
And over and over I heard sentiments like "You are a godsend! What would we do without you?!"
On the outside this may have looked pretty damn powerful. I mean at least it seems powerful to be invaluable, irreplaceable, indispensable. Right?
I learned a lot about running several different kinds of businesses.  I also learned a lot about how one can allow herself to be taken advantage of, under-valued, under appreciated, and under-compensated.
Ah, now you are realizing where the powerlessness thing comes into the story, yes?
You see, as the mountain of responsibilities I took on grew taller, the more unhappy and unappreciated I felt since most of the time my efforts were not rewarded with anything more than a platitude or a pat on the back. No extra days off, no better benefits, no pay increases.
On the outside I smiled, behaved professionally, executed my duties and tasks confidently, continued learning everything possible, worked extra hours, and took it all in stride. On the inside I was becoming increasingly frustrated, unhappy, and pretty much consistently living in victim mode – silently blaming my employers for not paying me enough, not appreciating me enough, not respecting me enough, blah, blah, blah.
It felt crappy. It was crappy.
And what's even worse, is that I took time off from a career and spent way too many years in a marriage where the same pattern was present.  I allowed myself to give, give, give, until there was just nothing left to give.
Looking back now I can see how every single time I was in the place of powerlessness, I was being given an opportunity to stand in my power. And I didn't see it. I didn't take the opportunity.
Instead I continued giving too much, not asking for what I wanted or needed, tolerating less than I deserved, smiling when I wasn't feeling it, and generally just having weak boundaries.
All I wanted was to be valued, and yet I wasn't valuing myself. I was allowing myself to be under-valued.
Once I began to see these experiences as opportunities everything changed. Every experience of powerlessness became an opportunity to stand in my power. And self-power is not power over others, it is power with others. It is powerful. It is the power to love unconditionally and to give freely without depleting yourself, without manipulation, without games.
It is the power to create a life full of Love & Magic for yourself and for everyone connected to you.  I encourage you to stand in your power, and in love, and make some magic, starting now.
I wish you a powerful week!
Love & Magic,