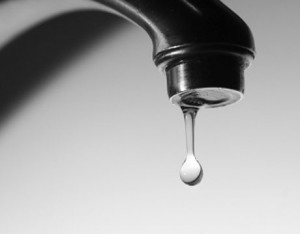 "Why have you been tolerating this for so long?", I asked.  Not once, not twice, but three times this week I asked that question.
Three different conversations where I recognized that the issues my clients were dealing with were long term items that had somehow just become the "way things are."
Maybe the question could have been "Have you suffered enough?"
That may sound harsh, but the truth is we get what we tolerate, and we tolerate it until we've suffered enough.
I remember several years ago my son asked me why people often stay in unsatisfying relationships for such a long time.
My answer was, "When the pain of the current situation becomes greater than the person's perceived pain of making a change, they'll make the change."
Although this idea definitely applies to relationships,  these questions can be applied to absolutely any situation in your life that you are not happy with.
Something as trivial as a leaky faucet or a burned out porch-light, a cluttered closet…or as major as an abusive relationship or a difficult school/job/career situation.
Tolerations cause stress and resistance.  Stress and resistance lead to resentment, communication breakdowns, frustration, depression, and illness.  (Seriously, studies show that an overwhelming percentage of diseases are stress related.)
On the other hand, when we stop tolerating things we release tension and resistance and suddenly feel more energy, more flow, and more synchronicity.  We feel lighter, more free, and more open.
This is the place where suffering can end and magic and miracles can begin.
You get what you tolerate.  Have you suffered enough?
Love & Magic,
Cindie